Magnetic MRO Painting Services offer a wide range of painted decorative applications for the Airbus 320 family, the B737 NG/Classic and other narrow-body aircraft and adheres to all EASA and FAA maintenance and environmental directives.
Along with the new dedicated paint hangar in Tallinn Airport, Magnetic MRO has effectively increased the total dedicated painting area at HQ up to 4354 m². The new paint hangar is equipped with a custom docking system that can be tailored to serve different types of narrow-body aircraft, which will lead the facility to become one of a kind in the whole Baltic region. In addition to its customized features, the new paint hangar is also designed and engineered to support further value-added qualities, such as safety, airflow, contamination control, temperature and humidity control, lighting and energy efficiency. It will also be furnished with a modern, eco-friendly, temperature and humidity-controlled ventilation system in order to provide an excellent final product to our customers.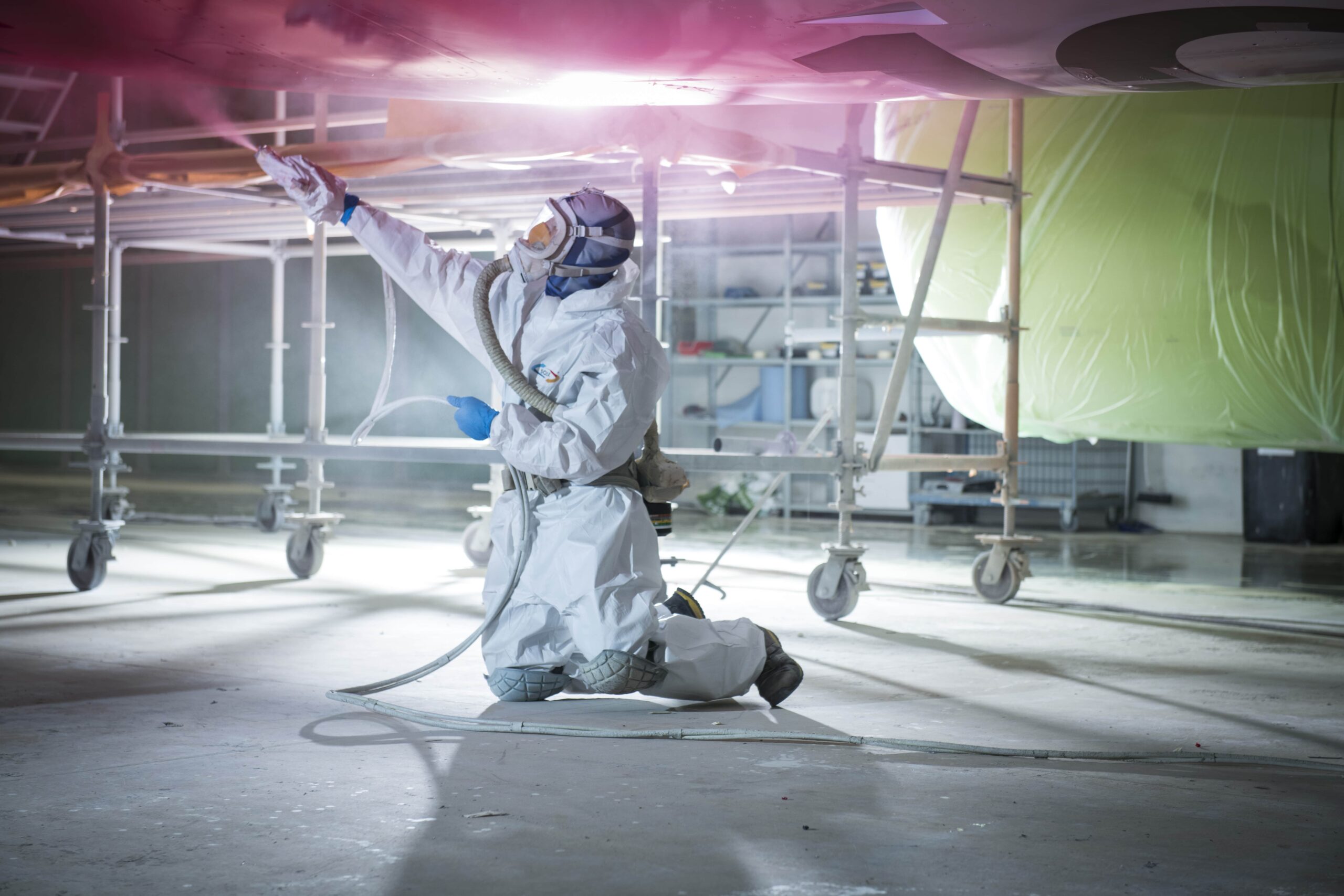 We are able to perform up to 4 commercial aircraft or 2 business jet aircraft painting jobs per month using advanced aircraft painting technologies, including:
AkzoNobel
Mankiewicz
PPG Aerospace
Sherwin-Williams coating systems
Considering all Magnetic MRO painting activities are covered by ISO 14001 and ISO 9001, every step is being taken in respect of meeting and maintaining environmental and quality standards.
We offer:
Commercial and VIP aircraft finish
Chemical paint stripping
Mechanical stripping (sanding)
OEM sealant application
Surface pre-treatments
Primer application
Exterior livery painting with HS topcoat and base coat / clear coat system
Aircraft parts and components painting in workshops
Flight control painting and balancing
Decals and partial painting
External surface decal application:

Mandatory technical aircraft markings
Customized decal application on large surfaces

Interior and cabin refurbishment
External metal surface polishing
Neutralization of liveries (redeliveries)
Release to service
Consultancy
Augmented reality solutions for aircraft exterior visualization